What are we doing?
Our priority activities are sports and tourist cycling trips and tours at distances of 50 to 200 km in the USA and abroad.
The main interest for us bike is that:
allows qualitatively, cheaply, actively and originally to have a rest during 8 months in a year
Keeps us from drying out and blurring out (many of us have an office chair job).
trains and maintains a much more active tone of life than those who train uniformly in the gym or on the same treadmills.
allows you to accumulate a lot of photos and videos in memory. Weekend photos in a nightclub are relevant 15 minutes, photos of a difficult hike – all life.
you can keep on listing, but why, if it's already clear.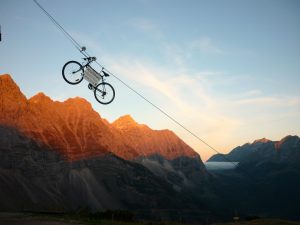 Policy
The mountainbiketales.com project is an unofficial, non-profit, open website. The organization of events, support for the Internet community and other services are based on the personal initiative of the club organizers and do not belong to or be influenced by any commercial organizations, shops or individual individuals/legal entities. The vast majority of services are free. Only those services that cannot be provided without membership fees, namely multi-day cycling tours and excursions (booking transport, renting, camp arrangement, solving organizational and force majeure issues, etc.) are paid.
Our goals
Today, against the background of various diseases associated with physical inactivity, active recreation and real communication, recovery and strengthening of the body is very important. The development of survival skills and behavior in standard and non-standard conditions in nature will not interfere.
Over 50 interesting routes to the USA have been discovered in a few years. Our events are multi-day cycling tours, hiking tours, rafting, visiting festivals, exhibitions, etc.
Each of us unites for one purpose to spend time actively, without alcohol, cigarettes, night clubs, bars and other places and ways of rest destroying health.